As you read this, it might be a brisk October weekend, you could be needing motivation to get outside in January or perhaps even need something to get going as Spring is just approaching in March. Whenever you may stumble across this blog, the walks in this list are perfect to get exploring, put one foot in front of the other and simply avoid hibernating this winter!
Coastal trails in Thanet
The rugged coastline of The Isle of Thanet offers spectacular views into chalk bays and far reaching seascapes, but if you're after a route to follow, there's the locally famous Viking Coastal Trail. Stretching 32 miles along the coast taking in the towns of Margate, Broadstairs and Ramsgate and then inland to historic villages such as Minster. Alternatively if you are in Ramsgate, there are four curated trails which have their own unique theme – such as one around the town's regency history and another taking in the local bays. Stroll and uncover history and memorable views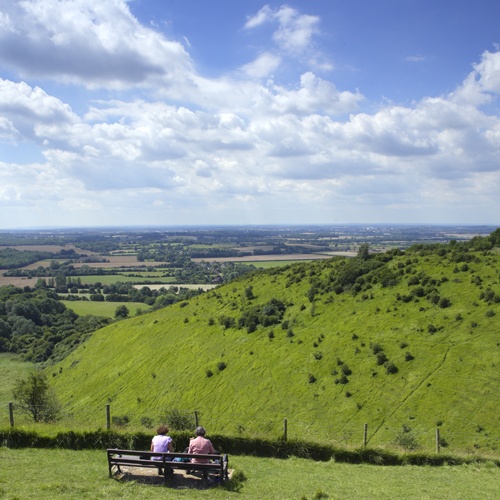 Kent Downs ramble
Throughout Kent, the Downs are an imposing backdrop whether you are in the south near Dover or north towards Medway, and they are perfect for a challenging or steadier walk. A walk on the Downs can be started and finished anywhere you like with a venture along the North Downs Way National Trail. If you are after a bit more structure, our friends at Explore Kent have put together a walk in the Wye Downs section, which takes in the Devils Kneading Trough, Wye Crown through to the quaint village of Wye, of course with plenty of country pubs! Downing the miles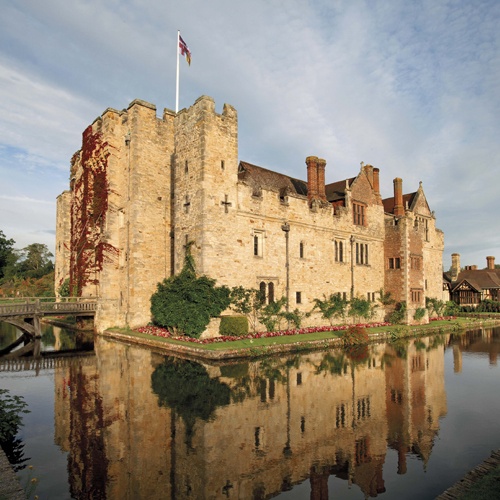 Hever Castle
Whether it's beautifully frosted in winter, or covered in vibrant red ivy in autumn, Hever Castle is one of our favourites spots for strolls on chilly days. Once in the gardens, fingers crossed for a dry day, you can explore the winter foliage and if you are feeling full of energy, head for a walk around the lake. Winter garden walks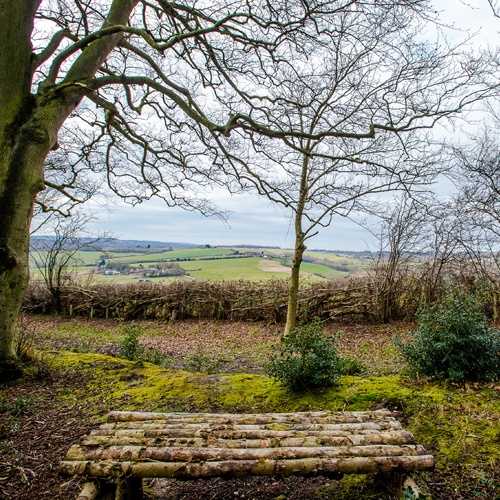 Countryside exploring in Tunbridge Wells
Positioned in the north of the High Weald AONB, Tunbridge Wells is a town worth a wander around on a winter's afternoon with its historic buildings and wide selection of shops for those winter sales. But if you're one to avoid the prospect of shopping, why not explore a little further outside of the town? Visit Tunbridge Wells has put together an ideal circular walk which takes in a centuries old water mill, kept gardens and those all-important pubs for a break along the way. High Weald walking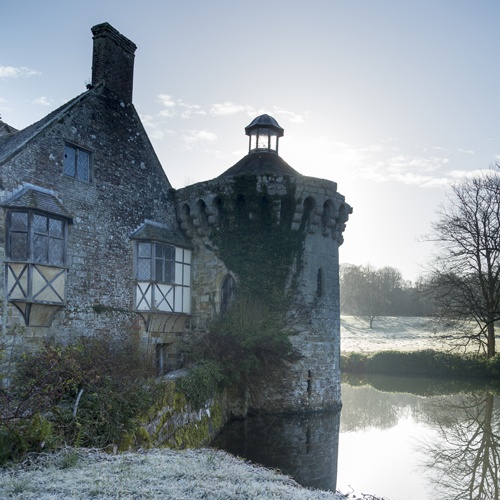 Moats and lakes in the High Weald
Circling around the beautiful estate of the 14th century Scotney Castle, the Scotney Parkland Trail is the perfect walk to discover the little stream that feeds the moat, beautiful woodland and panoramic views of the castle and its parkland. The total distance is just under 2 miles and so is perfect for that post-Christmas wander or to get a spring into your step in March! If you still have a little energy left, head across to nearby Bewl Water, where you can walk the total lakeside distance of 3 miles or split it into shorter, more manageable sections! Countryside ideals in West Kent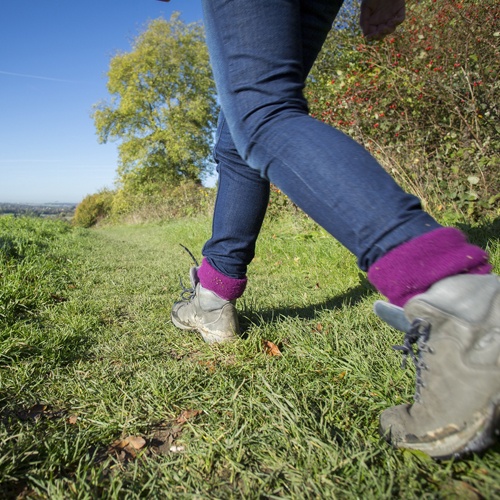 Explore Kent – Winter Walks
If you feel the motivation to head out even further and wider into the county, Explore Kent has their own Winter Walks page and have listings for walks for any time of the year. Head over to their page to find detailed routes and more.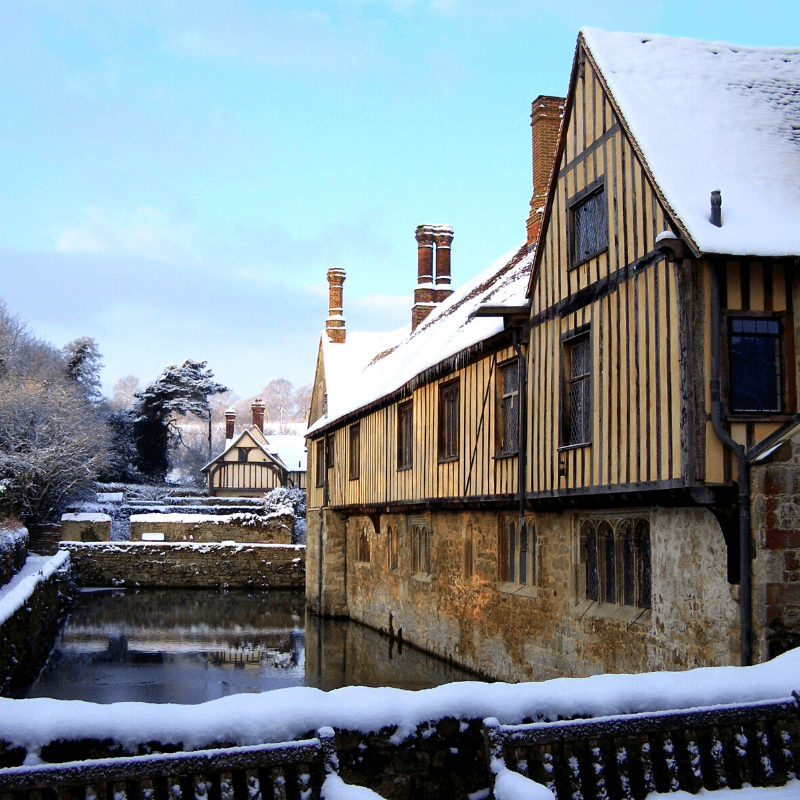 Circle this romantic moated manor house and wander the garden, orchard and ancient woodland on a stroll through the Kent countryside. Plus, as the cafe, garden and shop are all open throughout winter, you can treat yourself to tea and cake once you've burned off those calories! 
Woodland wanders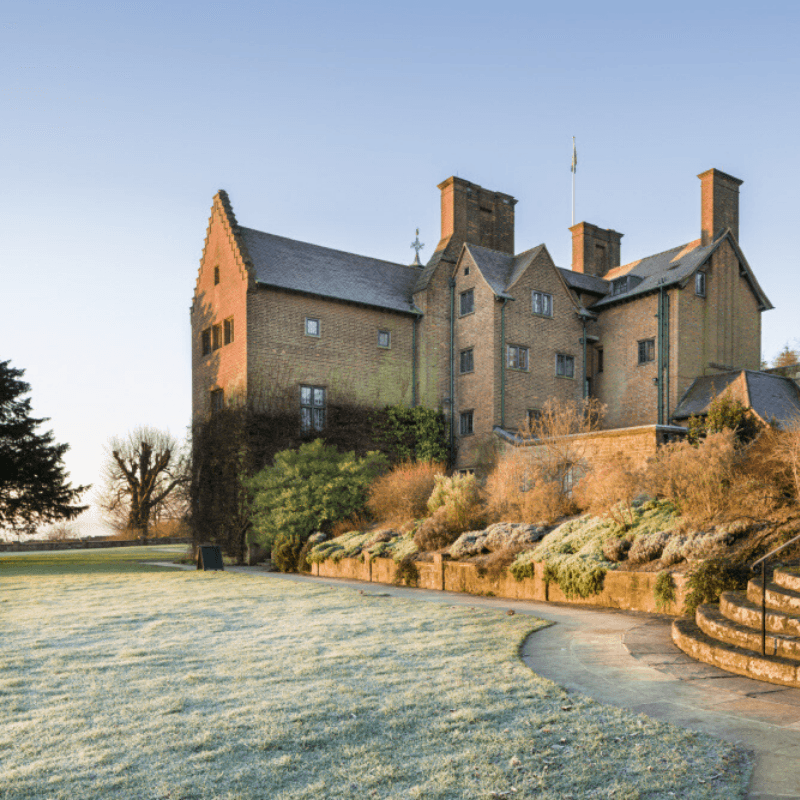 With so much land to explore around Chartwell, it's no wonder there are several walks to choose from this winter. Discover a natural play area for the kids (with a real tree house!), a Second World War bomb crater and a Canadian camp, all before cosying up in the cafe for a post-walk brunch. 
Choose Chartwell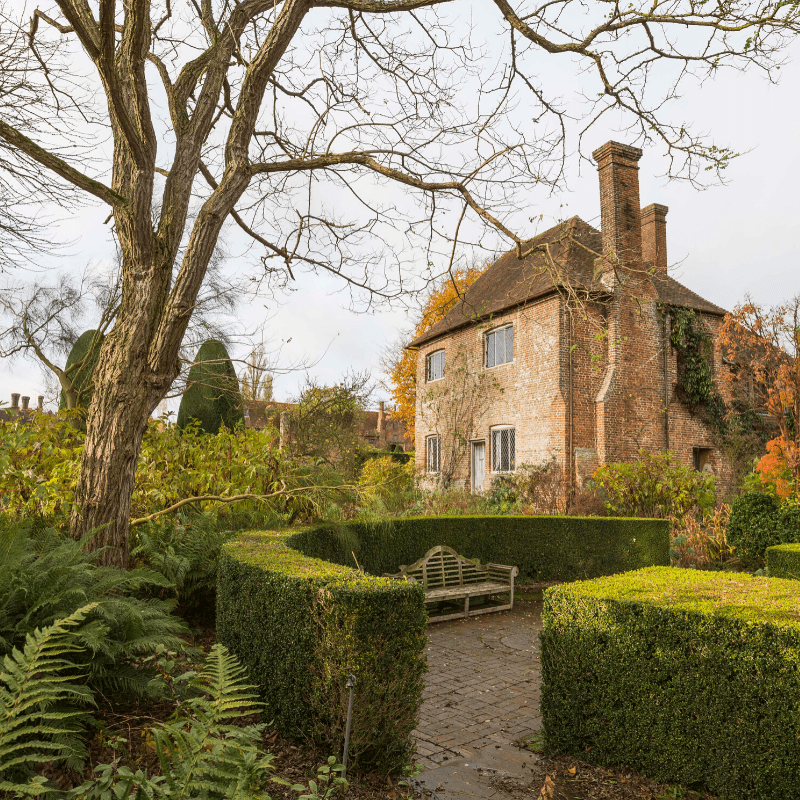 Expect far reaching views across the Weald and gardens and farmland transformed with a frosted blanket at Sissinghurst this winter. Pick up a leaflet and set off on foot for panoramic views and lake-side strolls before admiring Vita Sackville's West's beautiful work in the gardens surrounding South Cottage. 
Far-reach views